Leeanne Ericson
Leeanne is a 38 year old mother of three children… a 13 year old and 6 year old twins. A lifetime north county resident, she was first introduced to Pilates through a DVD in her early twenties and loved it. The inspiration from that DVD (and further Pilates training) more then a decade ago inspired her to enter a Pilates instructor course at the local junior college in 2015 to enter a new career. After 3 semesters in the program Leeanne came upon an unfortunate accident which caused her to drop out of the program to focus on recovery. In April of 2017 Leeanne was attacked by a great white shark while swimming off the coast at San Onofre state beach. The shark took a large chunk of flush, muscle and tissue out of her right leg from her buttocks to her knee.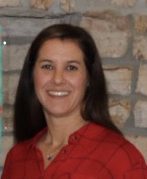 Although she was fortunate to escape with her life, Leeanne was left with extensive muscle and soft tissue loss and lost the ability to feel or move her right foot. Naturally, she believed a career in Pilates was no longer attainable.
After over a year-and-a-half of extensive physical therapy, Leeanne was able to get to the physical state to enroll into EHF Pilates. Natalie recalls her asking if she could "even do it" and thinking… well, if you fought a great white shark and survived… how could you NOT be able to teach Pilates?
Leeanne feels her experience has offered the ability to help others with injuries and aid in their recovery. With her deep understanding and compassion founded in her unique situation she wants nothing more then to share this passion, providing assistance and knowledge to others. Leeanne was thrilled when she found this program and spoke with Natalie about the opportunity ahead and the potential she has to offer, She is extremely excited and grateful to be a part of this amazing program! Learn more about her injury and recovery here
Stephanie Wierenga – Registered Dental Hygienist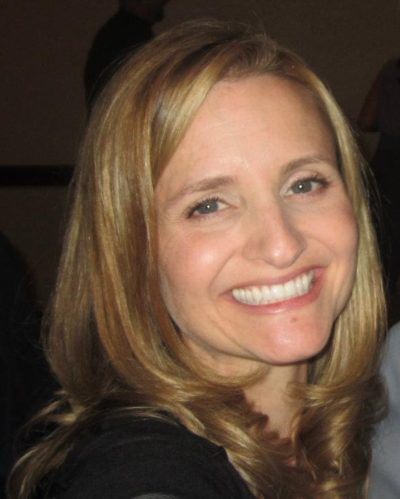 Stephanie currently works part-time as a Registered Dental Hygienist. She first found Pilates when she began to have chronic neck and shoulder pain from the repetitive nature of her career. The focus on alignment, strength, mind-body awareness and longevity are just a few benefits that attracted her to the Pilates method.
Stephanie has always been into fitness, overall prevention and balancing a healthy lifestyle, which allowed her to develop a passion for Pilates from the benefits it provided her. "I feel my best when I am practicing Pilates consistently."
Last year Stephanie cared for her father-in-law, who's health was declining fast due to his lack of strength and mobility. This inspired her to join the teacher training program at EHF Pilates to increase her knowledge of the Pilates method and eventually share this incredible style of challenging yet gentle movement practice to help others.
Stephanie enjoys spending time with her husband and two children. They love camping, hiking and boating, while walking on the beach is one of her favorite activities… along with watching her children play sports.
Carol Wong – M.S. E.I.U. – Registered Dietician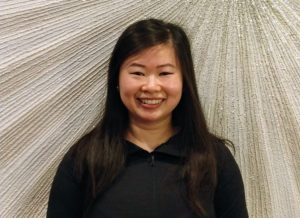 Carol was introduced to Pilates after a friend invited her to take a mat class where she immediately fell in love with the mental, physical (and social) benefits of regular practice. She holds a B.A. in Clinical Nutrition from UC Davis, an M.S. in Nutrition/Dietetics from Eastern Illinois University, and is a Registered Dietitian credentialed through the Commission on Dietetic Registration.
Carol is excited to incorporate Pilates as a supplement to her nutrition background, offering a holistic approach to disease prevention and health promotion as Pilates has been her respite from the hustle and bustle of daily life and she wishes to share this with her clients. Carol wishes to spread awareness on the importance of pelvic floor health, alleviating discomforts caused by sedentary lifestyles and excessive mobile device usage through the practice of Pilates and the self awareness it offers.