July – August Deals for New clients:
Intro Special
1/2 off 2 private sessions*
*New clients only with any trainer.
OR 
50% off a 3 pack of private sessions (with James) Save $135**
Valid at 9-11 am, Monday – Friday with trainer James Walters only.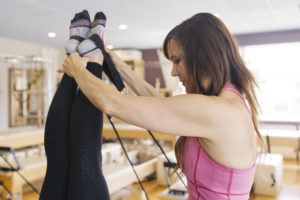 *Save $50 on each private session (Usually $100 each) Valid for new clients who are current residents, Contact natalie@ehfpilates.com for availability and to schedule your session. Limit 1 per client.
**Save $135 on a 3 package of Private training with James (usually $270).  Valid for new clients who are current residents and available between 9AM – Noon only. Contact info@ehfpilates.com to schedule your sessions. This discount will sell out fast and we can not guarantee which days or times will be available. Limit 1 per client. First come. First served.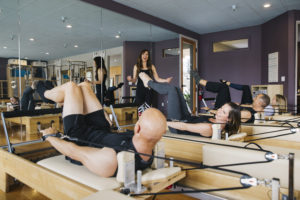 Offers valid for new clients or those absent from our studio for the past 6 months only – Limited availability and restrictions apply. For current residents only ID required. Not valid with any other discount or special. First come, first served, Times/days are not guaranteed unless you (the client) pay and schedule all sessions in advance. Limit one per client. Contact the studio in advance to schedule your private sessions as we offer no refunds, transfers or exchanges, no exceptions. Must be purchased by 7/31/2018. Please note that the above specials can not be exchanged or credited for other services. Limit 1 per NEW client.
Contact us at info@ehfpilates.com or call us at 760-271-4597 for scheduling availability prior to purchasing private sessions should you have any questions as we offer no refunds, no exceptions!
Please come prepared to workout in appropriate clothing (think of yoga attire) and either bring socks with non-slip bottoms to wear during your sessions (for sanitary and safety reasons) or purchase ToeSox in the studio. For all sessions, we kindly request 24 hours advanced notice if you are unable to attend to avoid forfeiting that session. Limit one special per new client. Specials and discounts cannot be combined with any other special or discounted offer and are not available for clients who have not purchased any discounted package from us or any other company representing EHF Pilates in the past year. No credits, refunds or transfers will be granted with special offers.